We are a site dedicated to pouring slime over as many women as possible!
Currently offering buy 1 get 1 free.
Latest Scenes

The Sunni Bundle
added
thursday
Our favorite California Blond Sunni has been on the receiving end of a lot of pies and a fair bit of slime. So, if you are a fan of a hot blond taking her mess like a woman... we bring you this bund...
see more The Naomi Bundle
added
3/7/14
Naomi quickly became one of our favorite girls. She just gets it, and has an awesome sense of humor, and an impish one at that. The fact that she is smoking hot... that of course helps. So, here i...
see more

Single Ladies
added
3/6/14
We love ladies. We love single ladies, so we have put together a bundle of our favorite single ladies getting in all kinds of trouble. By trouble, we mean slime. Lots and lots of slime.
see more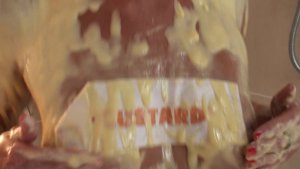 Cash Or Custard--Pebbles and Frankie
added
1/18/14
A blond and a brunette walk into a studio and play cash or custard... both lose clothes and both get covered in custard! Not funny, but very sexy. These two upbeat ladies are a lot of fun as they p...
see more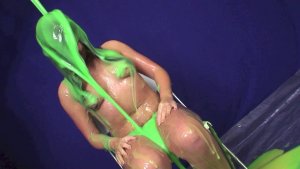 Strip Or Slim--Sophie
added
1/17/14
The delightful Sophie came along to play the game show we have turned down offers from TV networks of literally tens of dollars for for. The rules are as simple as Sophie is lovely--to win a fully pa...
see more The Slime Facials Bundle
added
12/11/13
The slime facial is an art, and the girls that can take one properly are few and far between… But we have had a couple of the best, and this bundle puts them all together for one great price!
see more
Get email notifications about all new downloads